At St. Vincent de Paul Catholic School, knowledge and practice of the Catholic faith are incorporated into all aspects of our curriculum.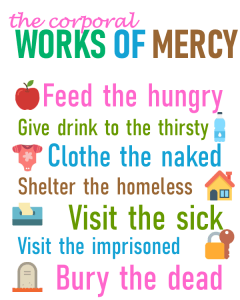 A key component of this approach is creating a link between Catholic social teaching and service. Each student has the opportunity to live this out through age-appropriate service projects focused on the Corporal Works of Mercy.  Learning about underlying social issues or environmental hurdles,  students have multiple opportunities each year to learn from their experiences and make an impact for the community.
The whole school supports the St. Vincent de Paul Food Pantry by having many food collections during the school year. Everyone also participates in a Rice Bowl collection for our parish's sister parish in Bombardopolis, Haiti.
The school staff even has an annual service project where they work together to prepare and serve a meal for the local homeless community.
PreK students gathering items for Thanksgiving baskets and organizing a toy drive
Kindergarteners providing a Christmas concert for residents at Innisfree Senior Living Community
First graders making blankets to provide warmth in cold months
Second graders preparing care packages for Seminarians
Third graders making cards for cancer patients on Valentine's Day.
Fourth graders organizing a toy drive, cleaning a neighbor's yard, and cleaning the SVdP Cemetery
Middle School / Junior High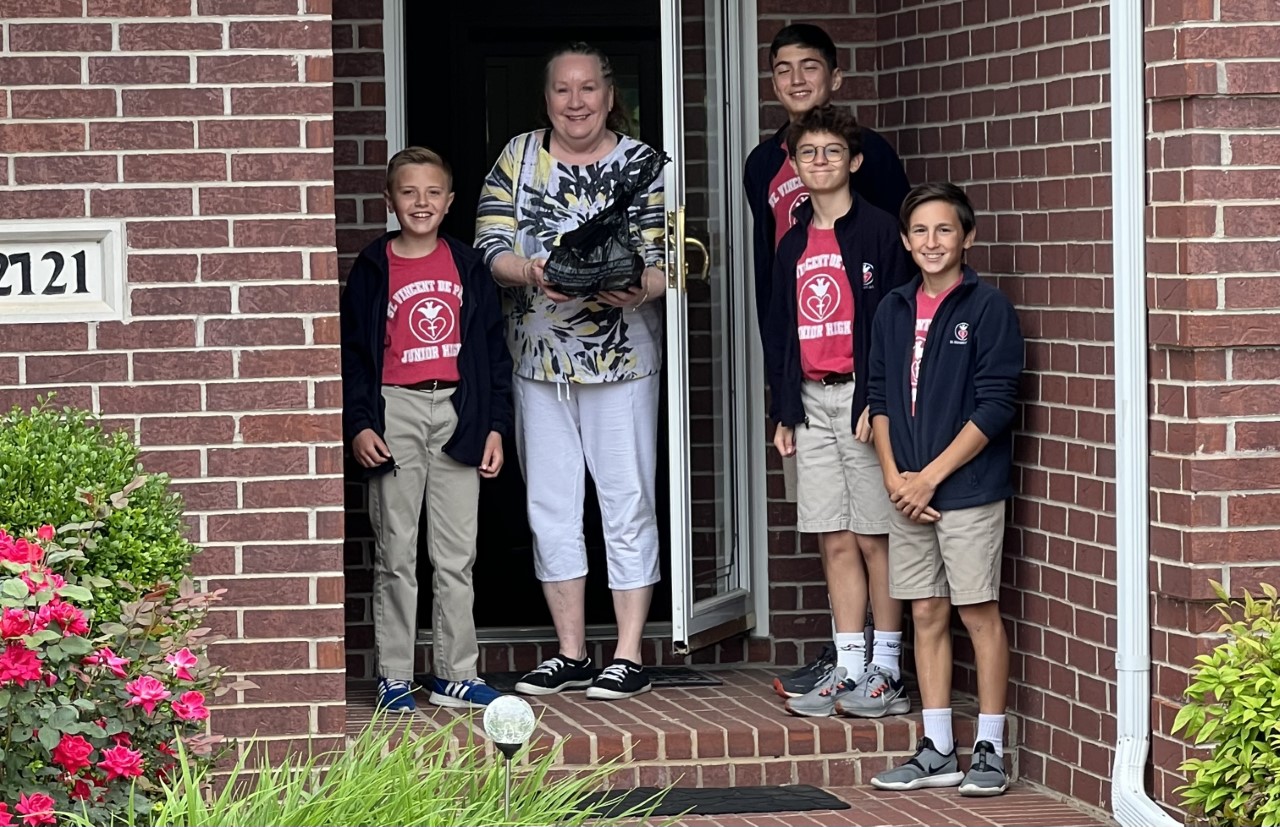 Fifth graders cutting shoes for Sole Hope
Sixth graders organizing our monthly Food Pantry drive and filling the Food Pantry Van
Seventh graders delivering meals in partnership with Meals on Wheels and 5-day Service Trip to Appalachia working with Hand in Hand Ministries
Eighth graders working with Pack Shack to pack over 10,000 meals and an end of year school campus beautification project