Mission
St. Vincent de Paul Catholic School assists families of Northwest Arkansas with developing their children to their fullest potential. Inspired by our patron saint and rooted in Catholic faith, the faculty and staff are committed to faith formation, academic excellence, and service to others. We are a community with high expectations emphasizing personal responsibility and the dignity of each person with Christ as the model.
Philsophy Statement for Catholic Schools in Arkansas
The Catholic schools of the Diocese of Little Rock seek to offer high quality academic programs which are integrated with religious truth and values. Students are prepared for life in today's Church and society and for leadership in society and the Church of tomorrow through a strong, basic, and contemporary curriculum which includes instruction and formation in the beliefs, values, and traditions of Catholic Christianity. The development of the whole person of the student (spiritually, intellectually, personally, socially, and physically), is the focus of Catholic education. The teachers, as partners with the parents, play a significant role in this educational ministry as they daily witness to the meaning of mature faith and Christian living. They are selected with care and are challenged to ongoing professional and spiritual growth.
Accreditation
St. Vincent de Paul is accredited by the Arkansas Nonpublic School Accrediting Association, Inc. (ANSAA). The mission of ANSAA is to maintain and enhance the quality of education for all member schools through assessment, accountability, and internal review. Using a process of self-study and professional site visits, ANSAA schools must demonstrate compliance with established standards which are designed to support ongoing improvement.
ANSAA membership allows schools the opportunity to be a part of a cooperative effort to improve education at the state and local levels. The accreditation process involves the application of standards through a self-study and an annual review of the school's progress. Accreditation also offers assurance to the school community that the school is committed to continuous improvement.
ANSAA is affiliated with the National Federation of Nonpublic School State Accrediting Associations (NFNSSAA) and the Council for American Private Education (CAPE). ANSAA Accredited schools are approved by the U.S. Immigration and Customs Enforcement (ICE) for the Student Exchange Visitor Service (SEVIS).
Curriculum
SVdP is dedicated to helping every student achieve both Catholic and state standards by delivering a comprehensive curriculum aligned using both the Diocese of Little Rock's "In Spirit and Truth Curriculum Guide" for Pre-K through 8th Catholic Schools and the Arkansas Department of Education's Arkansas Curriculum Frameworks. High standards of performance are clear and consistent at SVdP and the conditions for learning are modified and differentiated. As a result, students graduate from SVdP prepared for success in high school and beyond.
In Spirit and Truth Curriculum Guide
The "In Spirit and Truth Curriculum Guide" applies to all PreK through 8th grade Catholic schools in Arkansas. It offers school administrators and classroom educators identifiable objectives for each subject area. The objectives assist in developing appropriate expectations for each grade in relation to the entire subject area, thus assisting in planning short- and long-range goals and periodic evaluation. The Guide was revised in 2008 by the Office of Catholic Schools in consultation with educators from various Catholic schools in the Diocese of Little Rock.
Arkansas Curriculum Frameworks
Academic standards in Arkansas are defined in the Arkansas Curriculum Frameworks, which are discipline-based and clearly describe what students must know and be able to do in each academic content area. The rigorous academic content standards and the student learning expectations within each document provide the focus for instruction without rigidly prescribing every element of the local curriculum. Student demonstration of the standards and learning expectations within the Arkansas Curriculum Frameworks is the anchor for the state's entire education system, with the goal of improved student learning and performance around these standards.
Academic Achievement
SVdP has a long history for high academic standards and our students prove that through their personal achievements. Whether it be through the academic awards they receive or the colleges and universities they choose to attend, our graduates continue to excel based on the foundation of learning received at SVdP.
NATIONAL MERIT FINALISTS
For the past 5 years, 8 of our graduates have received the distinction of National Merit Finalist.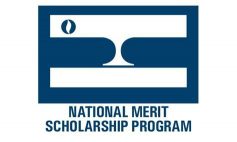 David Cordero, SVdP '16
Patrick Brophy, SVdP '14
Emily Snyder, SVdP '14
Alexis Mastorides, SVdP '14
Andrew Palmer, SVdP '13
Nicholas Cordero, SVdP '13
Mary Treacy, SVdP '13
Harrison Cole, SVdP '12
COLLEGES & UNIVERSITIES
SVdP students continue their education by being accepted to a wide variety of colleges and universities and receiving generous scholarship offers:
Arizona State University
Auburn University
Benedictine College
Colorado School of Mines
Drake University
Florida Institute of Technology
Fordham University
Friends University
Georgia Institute of Technology
Hendrix College
Louisiana State University
Marquette University
Michigan State University
Missouri University of Science & Technology
Northwestern University
Oklahoma City University
Pepperdine University
Purdue University
Rice University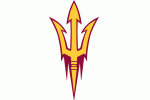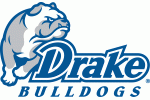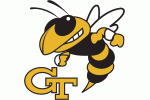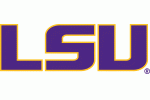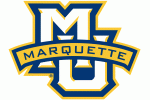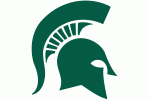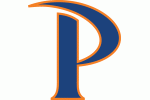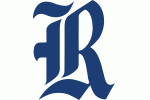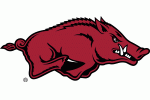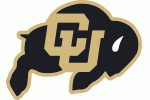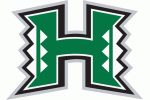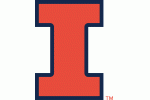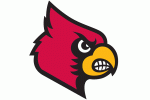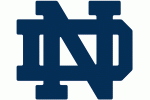 Southern Methodist University
Stanford University
Texas A&M University
Texas Christian University
University of Alabama
University of Arkansas
University of Central Arkansas
University of Chicago
University of Colorado Boulder
University of Hawaii
University of Illinois
University of Illinois at Chicago
University of Louisville
University of Michigan
University of Notre Dame
Vanderbilt University
Washington University in St. Louis
Westminster College
Wichita State University
LEARN MORE
You are invited to visit the St. Vincent de Paul campus and learn more about our educational environment.